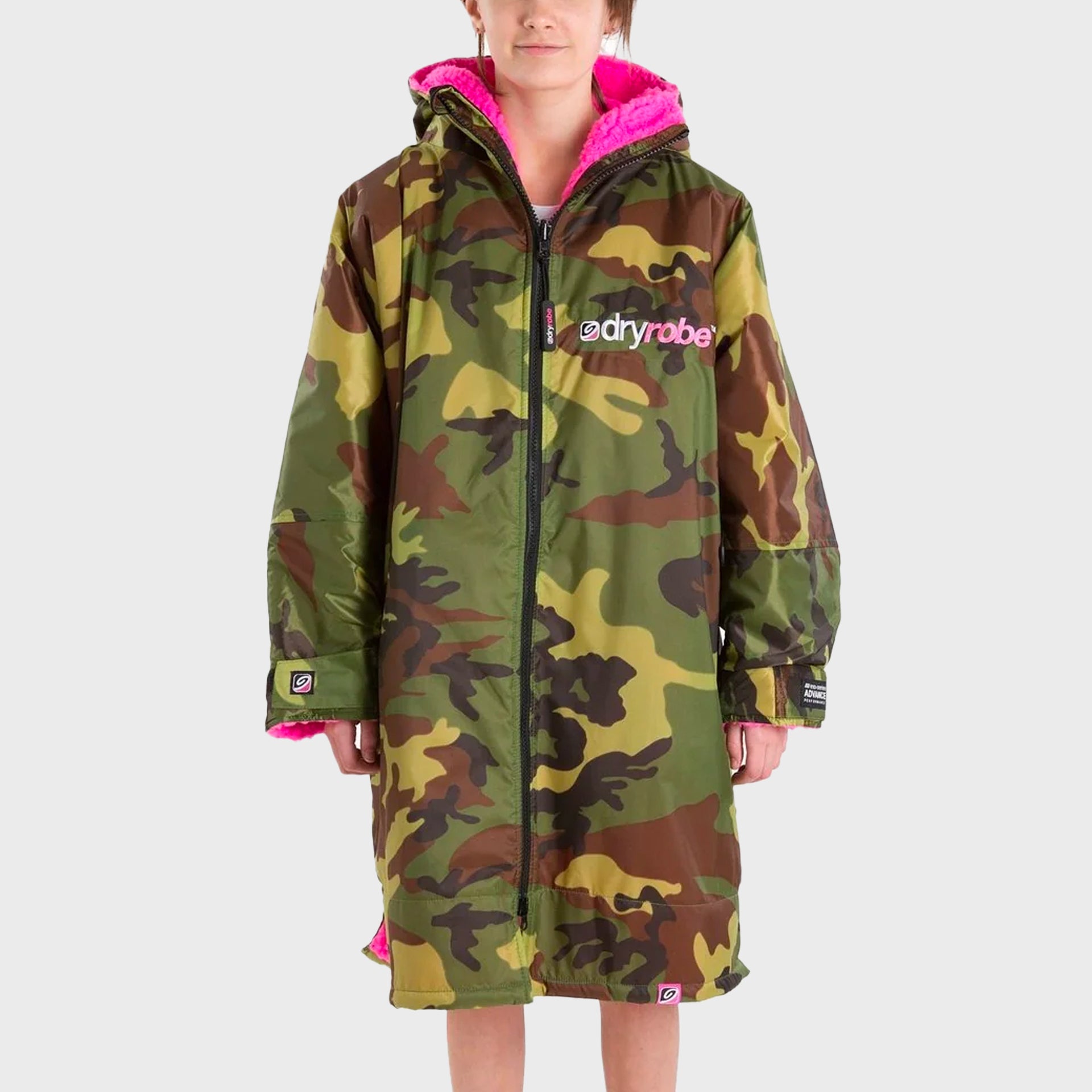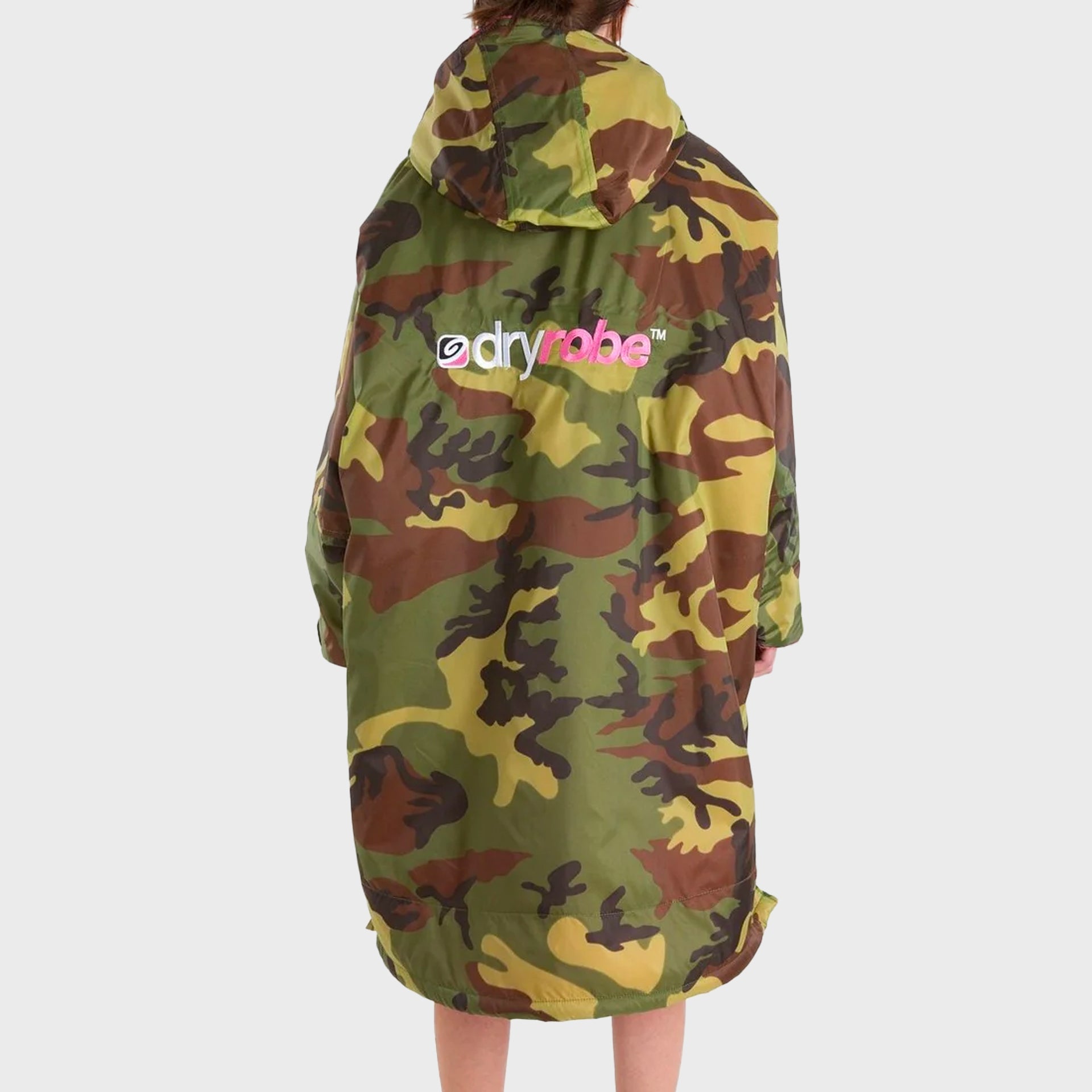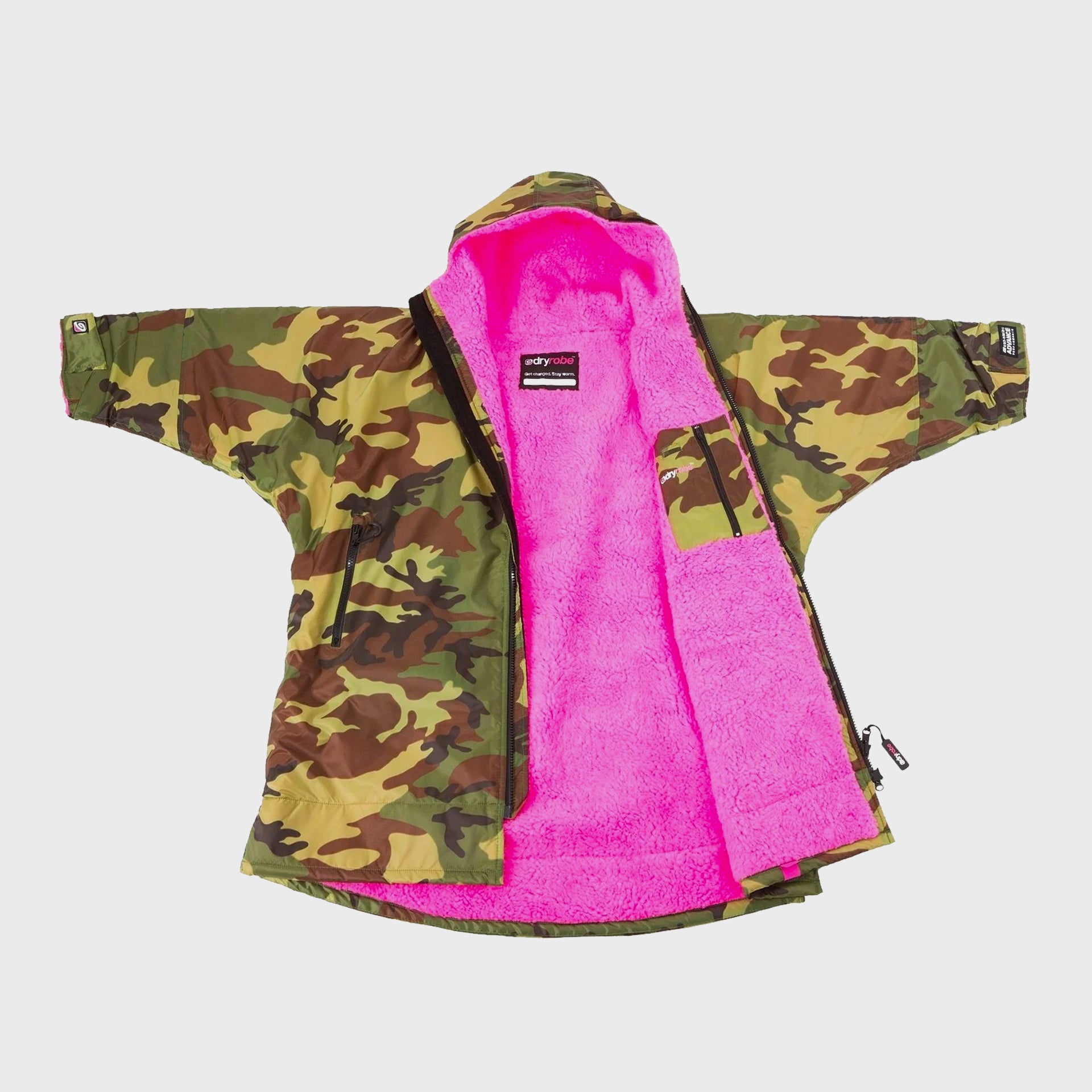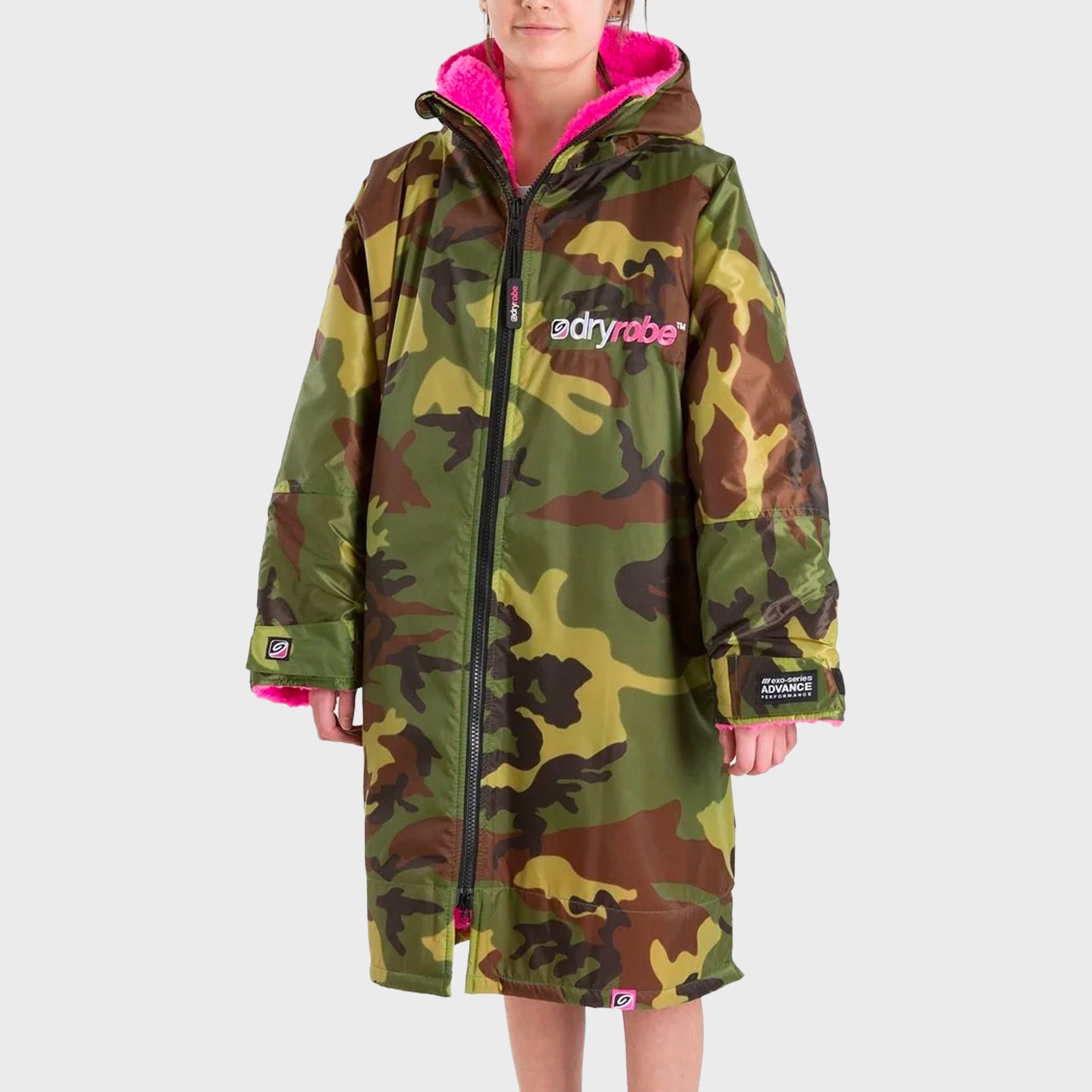 Dryrobe Advance Kids Long Sleeve Dryrobe (10-13 Yrs) - Camo/Pink
Kids Dryrobe - Advance Long Sleeve Dryrobe (10-13 Yrs) - Camo/Pink
The dryrobe® Advance Long Sleeve is designed to let your kids get active outdoors, whatever the weather. dryrobe® allows them to change anywhere, whilst protecting them from the elements and keeping them warm in any climate.
The long sleeve design provides extra warmth and is ideal for when your child is waiting to compete or watching sporting events. dryrobe® is not your average fit, it will be large and loose enough to pull their arms inside and get changed.
Keep them doing the things they love outdoors all year round, with the world's most versatile change robe.
Dryrobe Advance is one tough bit of kit, it's designed to stand the wear and tear of sporty and active lifestyles, cold conditions and any challenge your child may face. A compression travel bag is available for increased storage and portability.
A completely waterproof and windproof outer shell fabric
A tailored, fitted sleeve with velcro fasteners at the wrist
Our super warm lining Synthetic Lambswool lining (51% Acrylic, 49% Recycled Polyester)
The dryrobe full length 2-way reversible YKK® zip
Minimal sealed seam construction
Deep external fleece warm lined pockets
A huge 'A4' size internal soft lined poacher pocket
Internal zip entry phone, iPod, MP3, or wallet pocket
The inside chest pocket, 2-way waterproof design
Super light construction - 1.3kg
Dryrobe is ideal for use out of the water. Be aware that falling into water while wearing a dryrobe would present a serious risk of drowning, even for the strongest of swimmers. We do not recommend or encourage you to use your dryrobe while on the water.
Be aware of the dangers, educate yourself and your children to the risks with all sporting activities.
Have fun, stay warm and play safe.