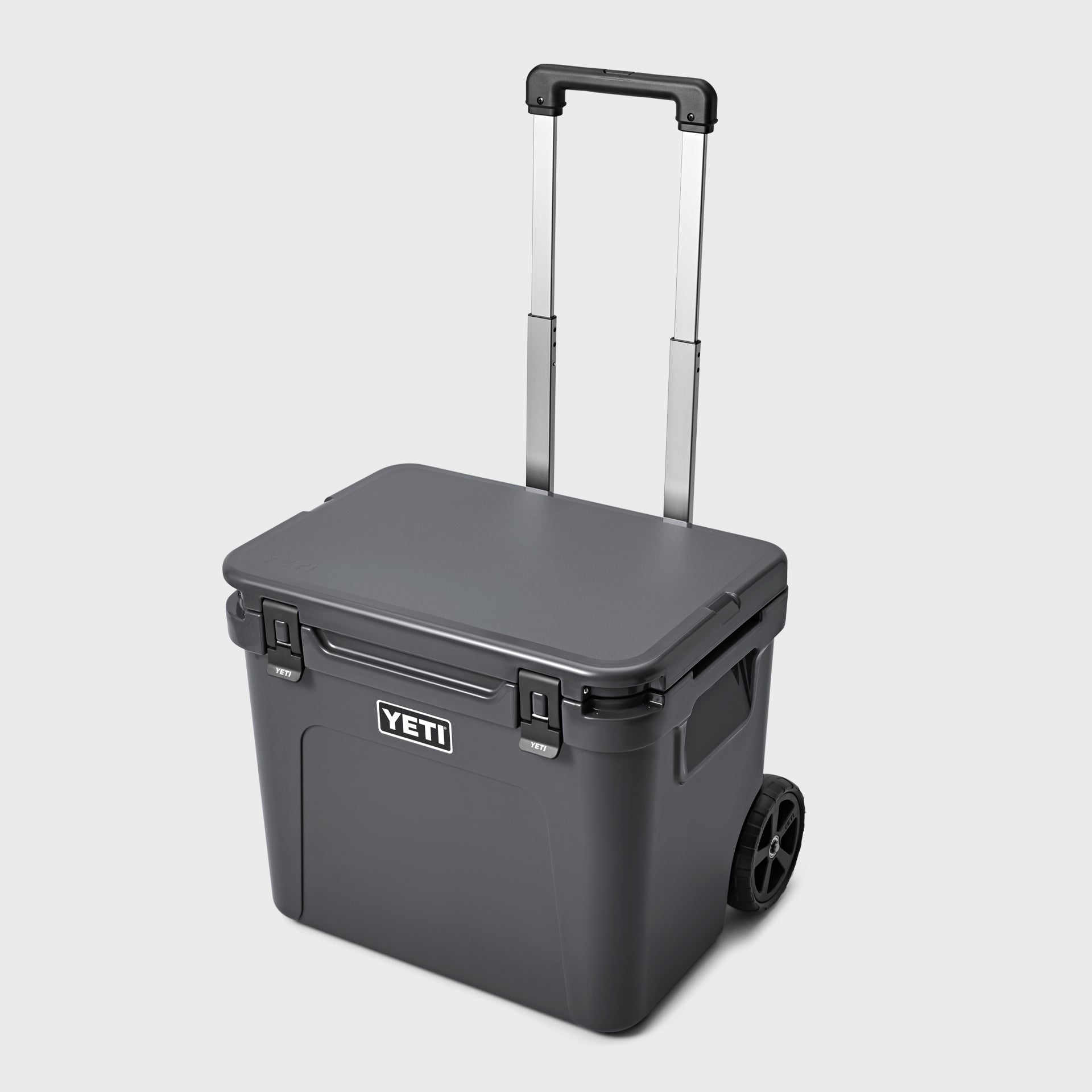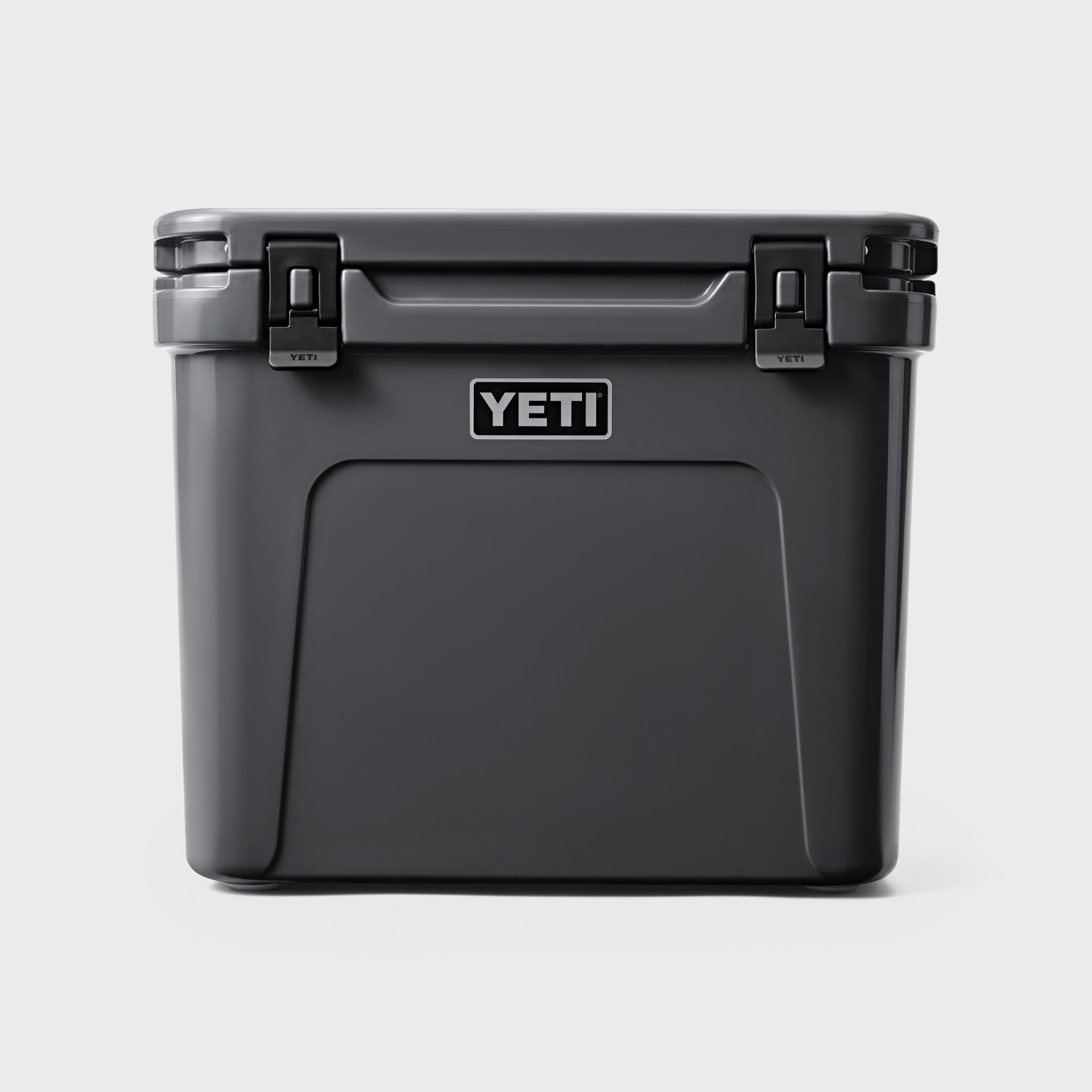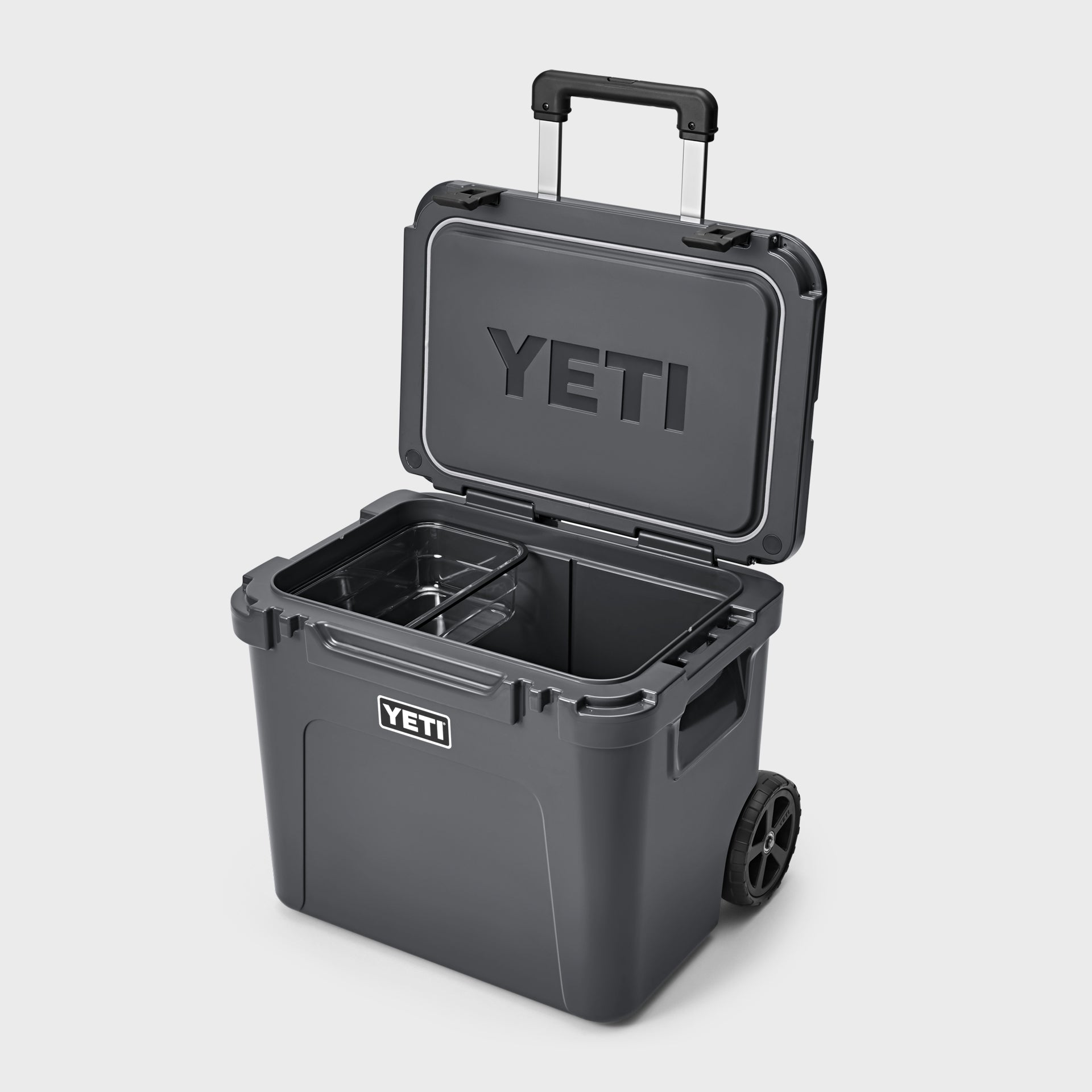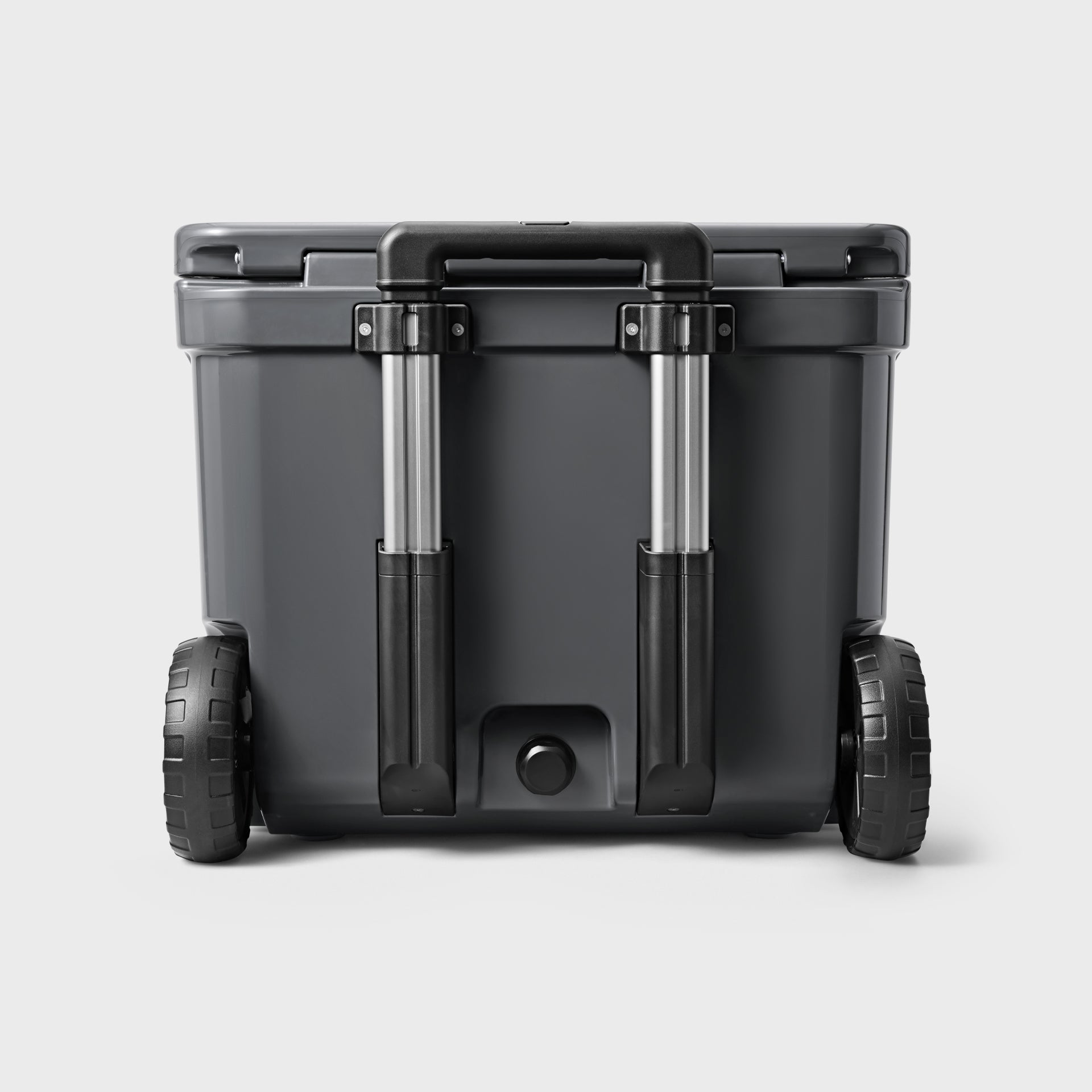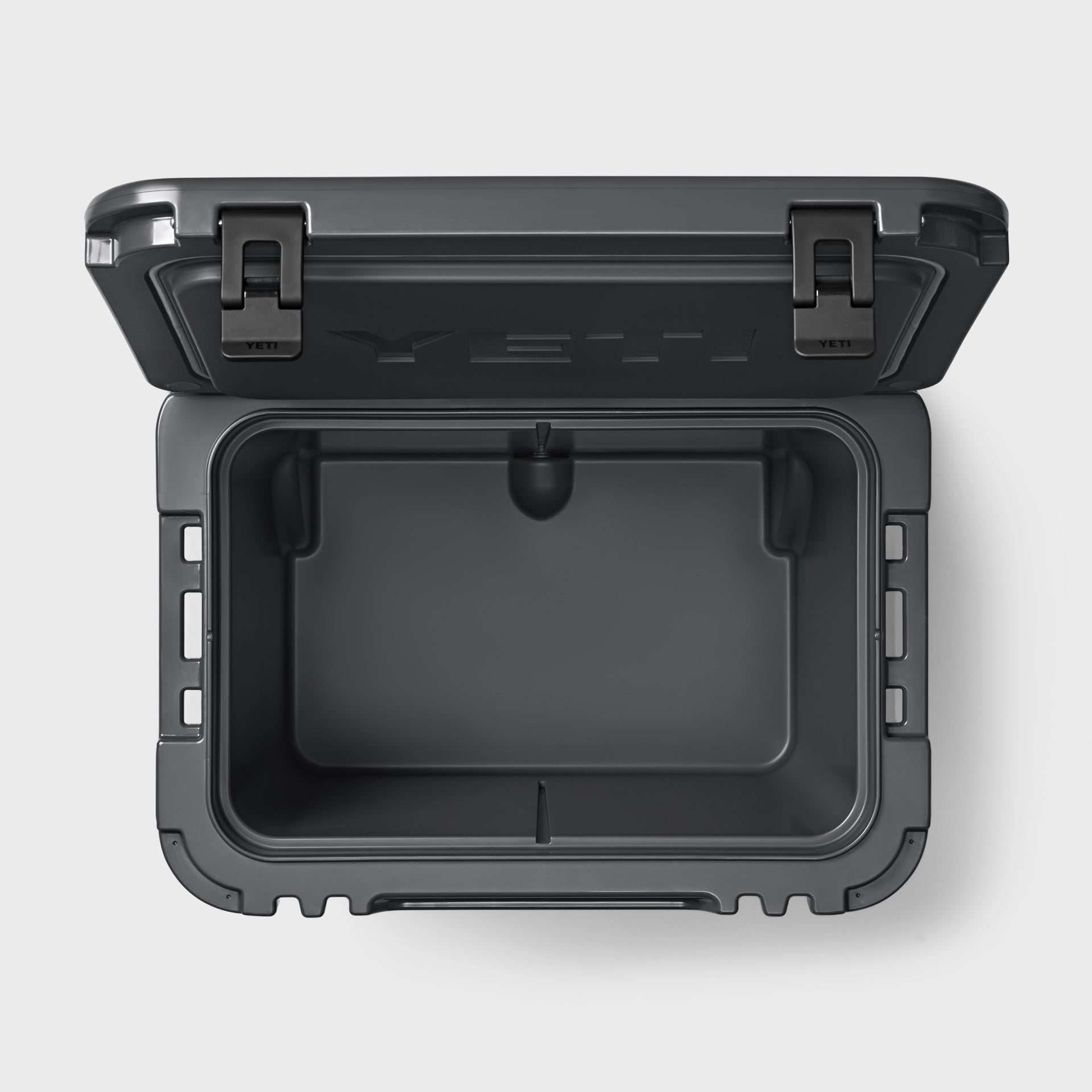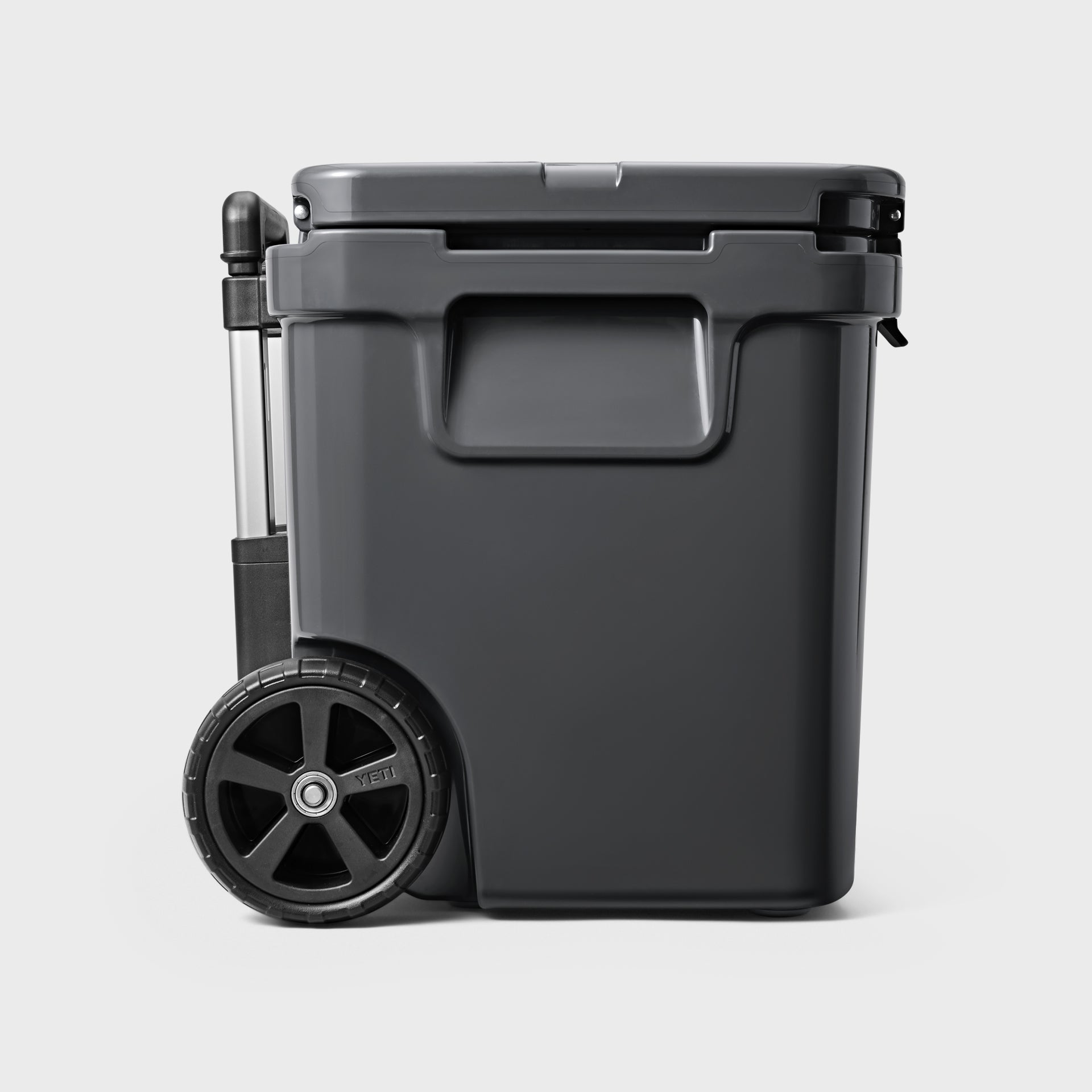 Yeti Roadie 60 Cool Box - Charcoal
A MASSIVE COOLER BUILT TO EASILY WHEEL WINE, WATERMELON, AND WILD GAME.  
The Roadie® 60 Wheeled Cooler is a manouverable beast with enough room for over 50 cans and rugged wheels that can take you and the crew into backcountry. Built with the same durability and cold-holding power as the Tundra® Cooler, this wheeled cooler is virtually indestructible with the ability to hold ice for days. 
The Roadie® 60 Wheeled Cooler comes with one dry goods basket.
FOR DAY IN, DAY OUT USE
PERISCOPE™ HANDLE Retractable for convenience and built strong for extra-hefty provisions.
NEVERFLAT™ WHEELS Solid, single-piece tire construction is impact and puncture-resistant.
LIPGRIP™ HANDLES Stay out of the way and make carrying your catch easy.
BEARFOOT™ NON-SLIP FEET Prevent sliding on the boat or in the backseat.
BUILT TOUGH
ROCKSOLID™ STRENGTH Armored to the core and virtually indestructible.
NEVERFAIL™ HINGE SYSTEM An interlocking two-pin design that prevents breaking.
ANCHORPOINT™ TIE-DOWN SLOTS Make it easy to attach to your boat, trailer, or truck bed.
HOLD THE COLD
PERMAFROST™ INSULATION Pressure-injected polyurethane locks in that just-packed temp.
INTERLOCK™ LID SYSTEM Creates a form-fitting barrier against extreme temps.
SMART DESIGN
QUICKLATCH™ Flexible, simple, and built for quick, one-handed cooler access.
WINE-FRIENDLY PACKING Fits (most) standard wine bottles and two liter soda bottles upright.
BESTDAM™ DRAIN PLUG
This leakproof barrier offers quick-drain convenience.