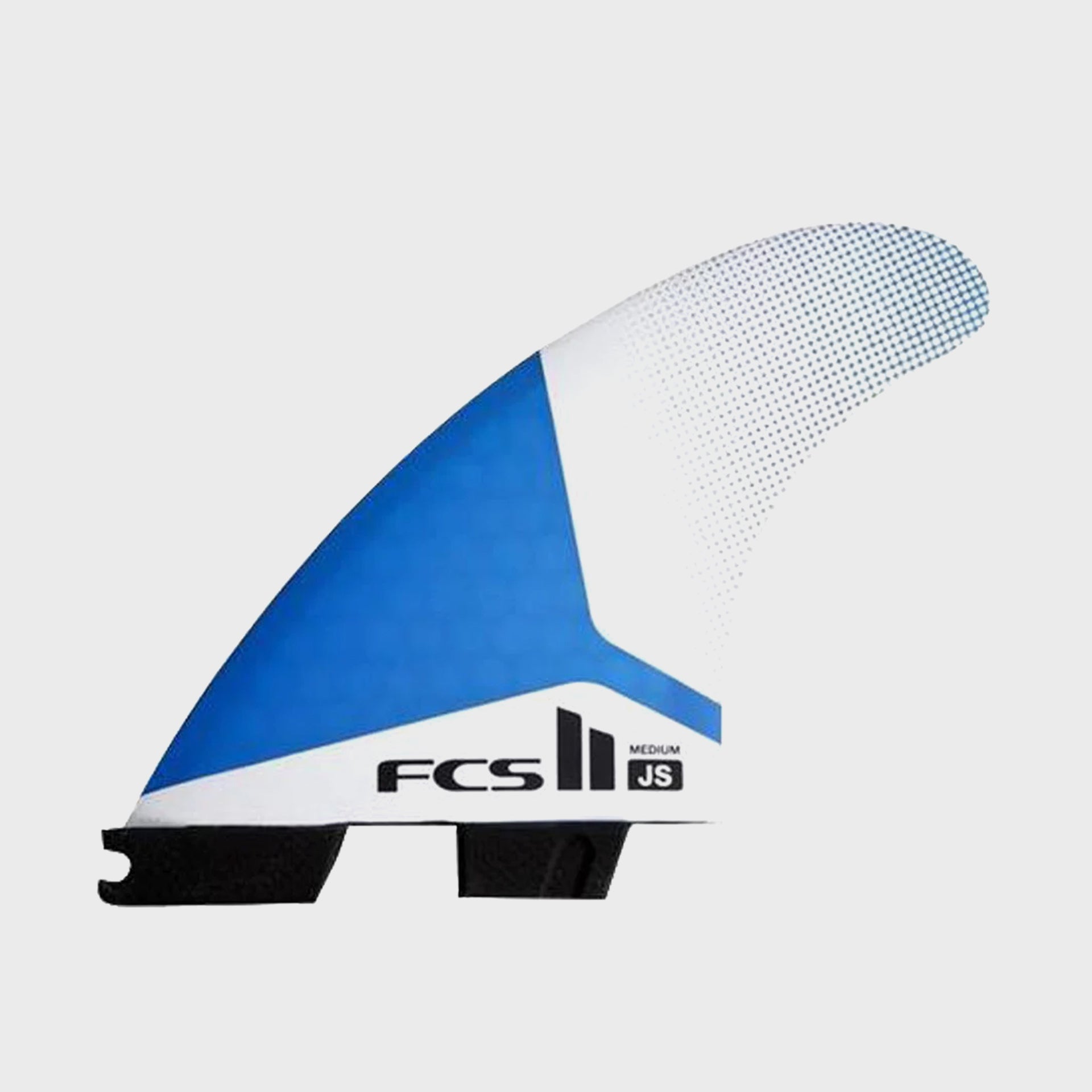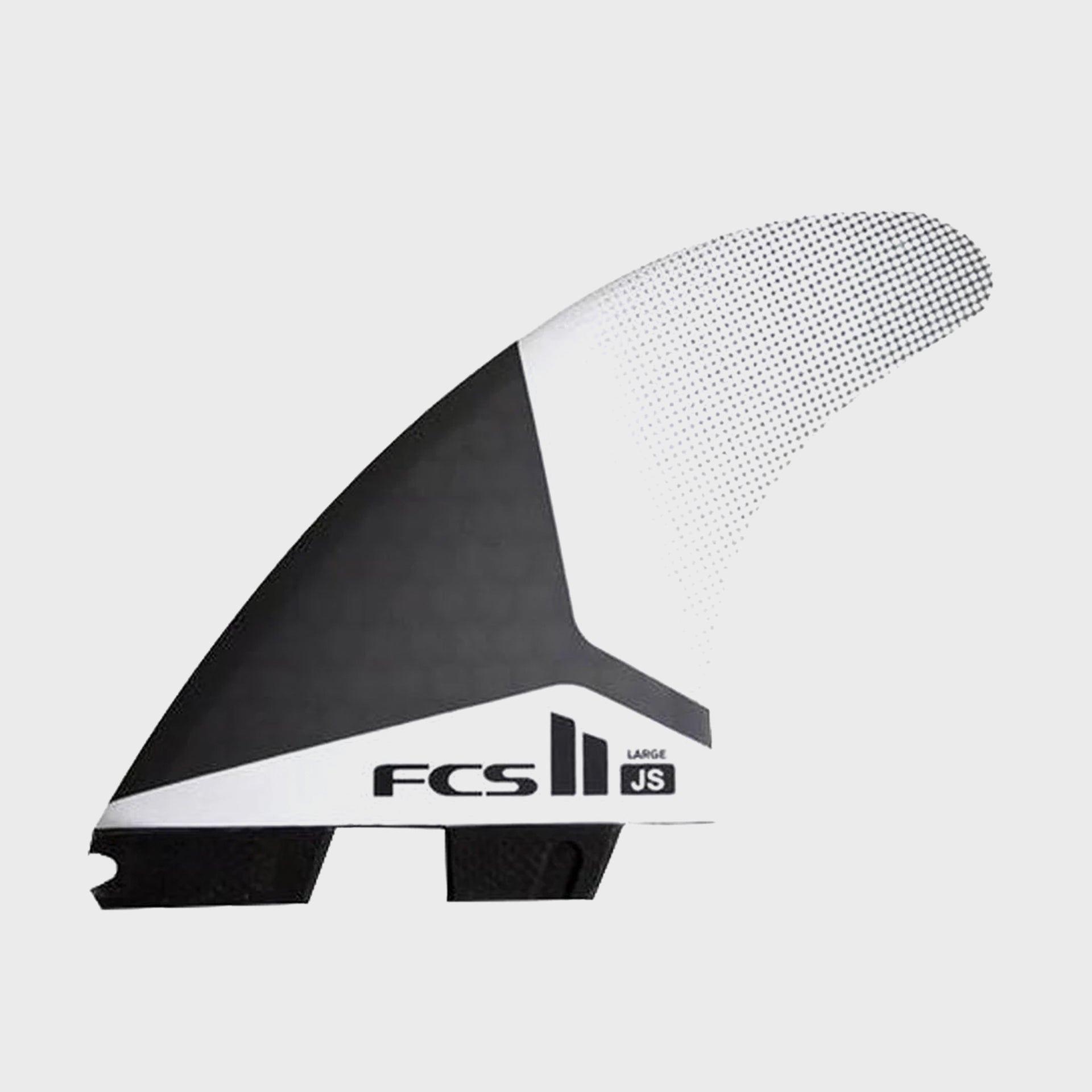 FCS JS Performance Core Tri Fins - Blue / Black
Description
The FCS II JS fin was designed by world renowned shaper Jason Stevenson (JS Surfboards), and delivers a smooth ride with an emphasis on flow and drive.
"What I like about this fin is just the speed and flow that it has, then if you want to push it a little harder it has the release too. To put it simply, it's just really reliable". Jason Stevenson
Product Features and Dimensions
Open face, down-the-line waves, particularly good in point and reef breaks.
Designed to fit the FCS II Fin System.
Performance boards with deep concaves and moderate-to-extreme rocker.
Carver: Find Power. Powerful, drawn-out turns with added hold.
Size Guide
| Size | Weight | Base | Depth | Area | Sweep | Foil |
| --- | --- | --- | --- | --- | --- | --- |
| Medium | 65Kg - 80Kg / 145 - 175 Lbs | 4.53" / 115mm | 4.53" / 115mm | 1​5.08"² / 9730mm² | 36.1º | Flat |
| Large | 75Kg - 90Kg / 165 - 200 Lbs | 4.61" / 117mm | 4.65" / 118mm | 15.​81"² / 10200mm² | 36.1º | Flat |
Video: