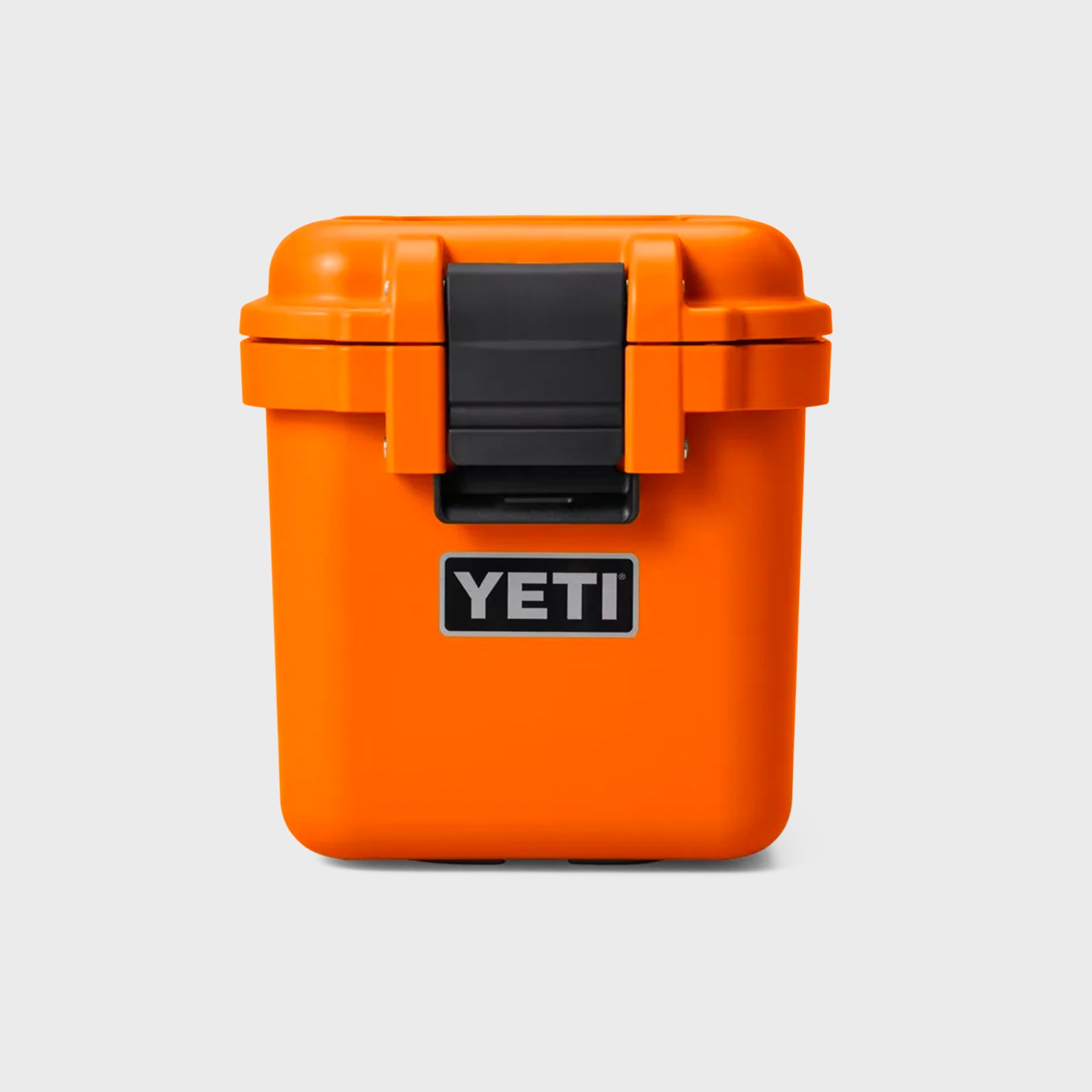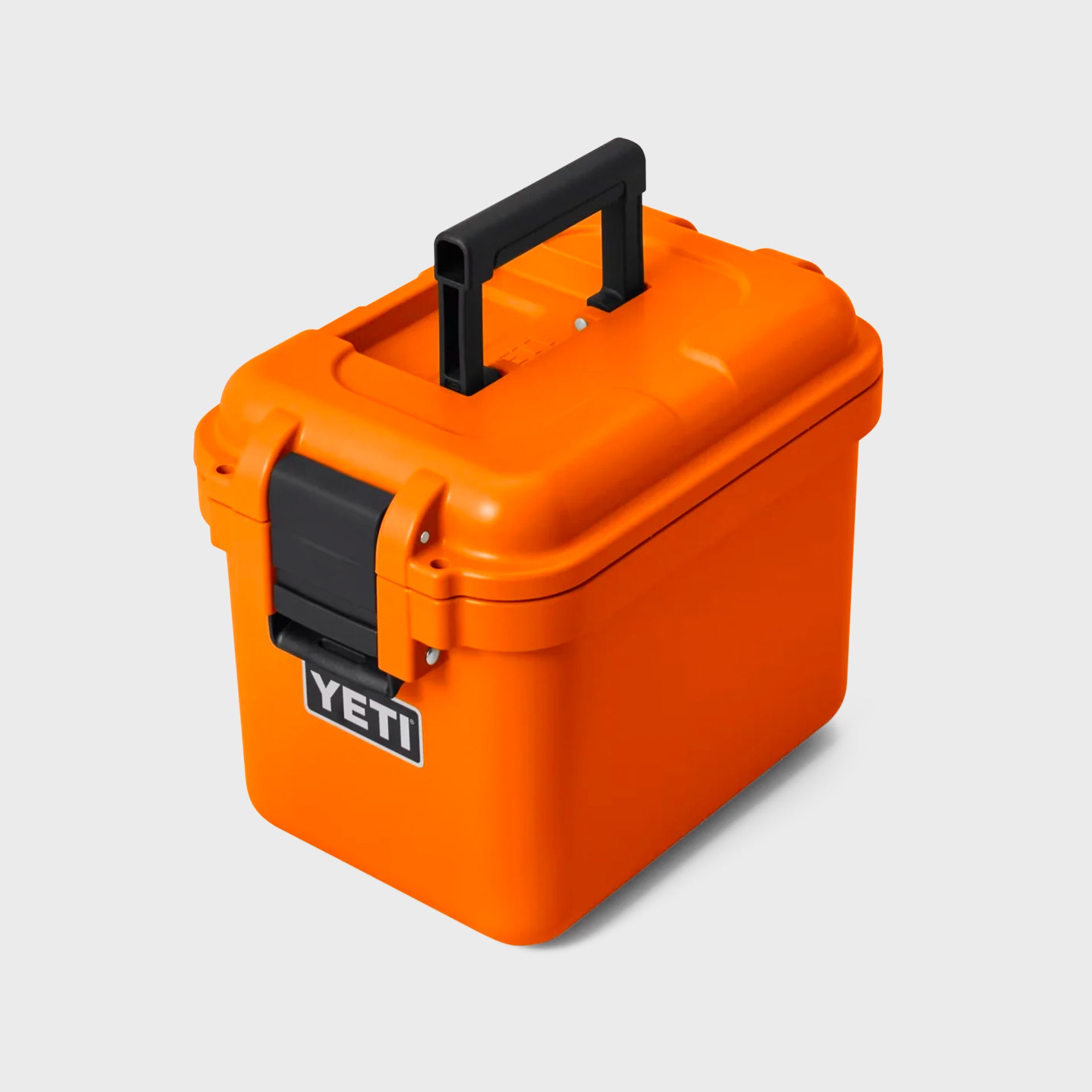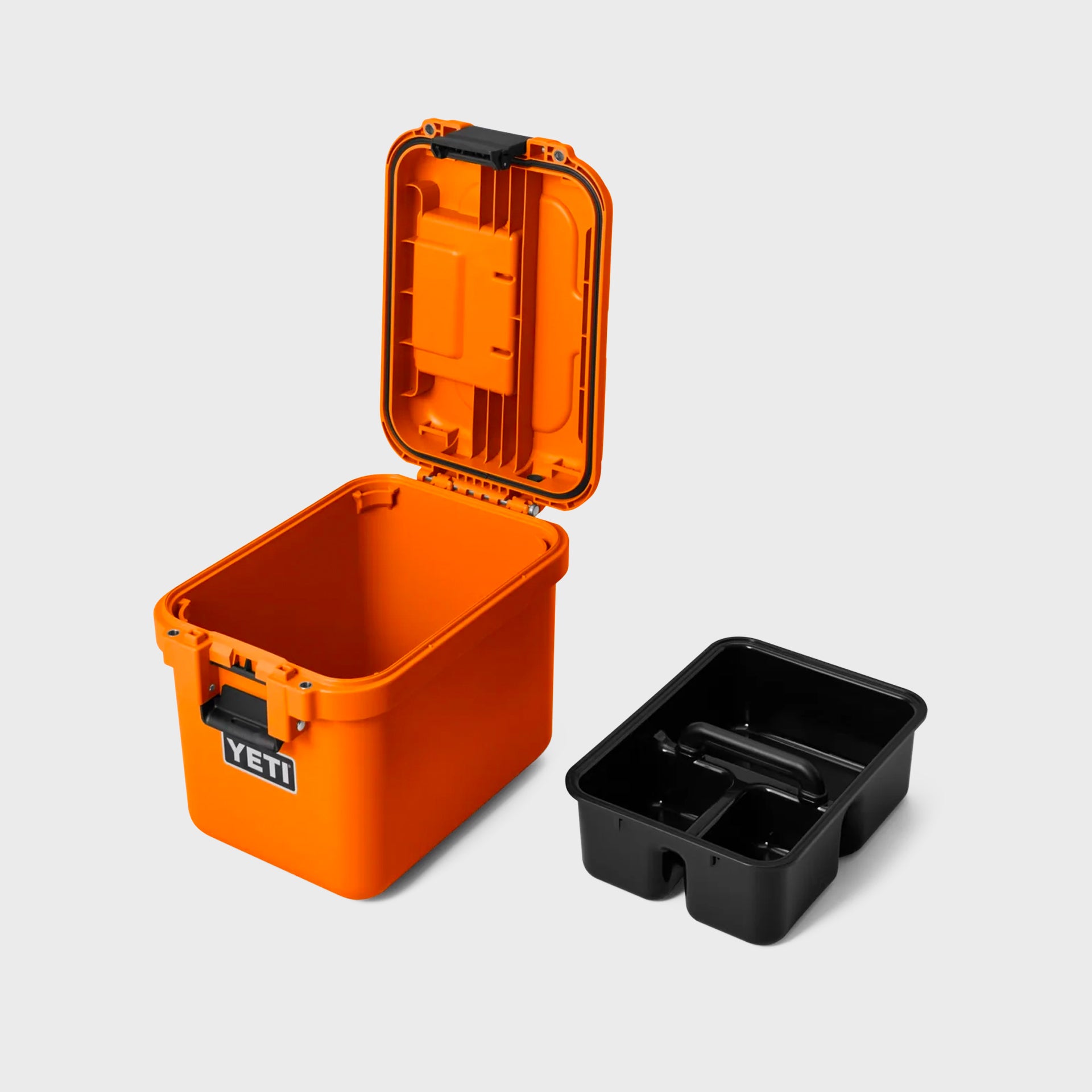 Yeti LoadOut GoBox 15 - King Crab
The compact LoadOut® GoBox 15 Gear Case protects everything you can't afford to risk to the elements or disorder. Designed to fit in smaller spaces and equipped with a flip-up Grab and Go handle, it's the cargo box you can take to the blind, haul onto the skiff, or throw in the back seat. Waterproof, dustproof, and practically indestructible, you can trust that whether you're using your GoBox 15 as a safety kit or electronics vault, the wild stays out and everything inside stays safe.
Please note: The GoBox isn't a cooler, so don't fill it with ice. But you can squeeze a Daytrip® Lunch Box inside. Or add a Tundra® Hard Cooler to your lineup.
Product Features and Dimensions
This cargo box is built to withstand serious impact.
Versatile organisation with the removable cargo tray keeps small essentials at the top of your gear case.
Each GoBox's Pack-and-Stack Design allows you to easily stack your multiple boxes together for convenient packing and storing.
Meets IP65 and IP67 international ratings to be dustproof and fully submersible, keeping gear protected from unwanted wilderness.
Our NeverFail™ Hinge System, LipGrip™ Handles, Lockdown Latches, and AnchorPoint™ Tie-Down Slots are designed for total peace of mind.